THE IMPORTANCE OF IMPROVING INJECTION MOLDING PROCESS
The injection molding process, usually used when the parts are too complex or cost prohibitive to machine, effectively produces many parts out of the same mold body. Injection molds are typically expensive to machine, and injection molding machines can be costly to run; thus process improvements to reduce costs are wise investments.
MOLD COATING BENEFITS

Depending on the application, ACS can offer a variety of PVD coatings that add value to mold components and reduce total cost. First, the combination of high film hardness and low friction coefficients impart the favorable properties of:
decreased sliding friction
increased abrasive wear resistance
increased corrosion resistance
reduced mold/part release forces
[Placeholder for [formidable id="9″ (Contact Us form)]]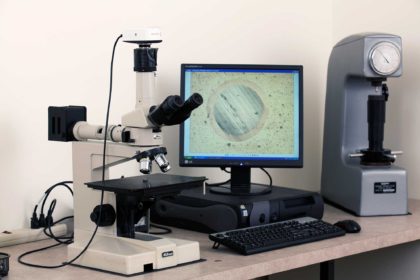 After your item has a PVD coating applied in one of our Platit coating machines, we have quality control equipment onsite to test the adhesion and thickness of our coatings, plus optical microscopes to digitally capture surface finishes.
Our post-coating process might also include a spin in our polishing unit, either to eliminate "pellets" that sometimes show up during the coating process or to provide additional smoothness (as required).