COATING AN ITEM RESULTS IN MANY BENEFITS AND ADVANTAGES, INCLUDING:
Performance Benefits
Increased performance
Improved productivity
Reduced wear
Reduced friction (increased lubricity)
Increased lifespan / longevity of your part
Use less cutting oils
Increased quality
Energy Benefits
Save fuel
Increased operating temperatures
Budget Benefits
Reduced labor costs
Reduced cost of tooling
Time Benefits
Save time & effort
Reduced down time of your machine
Less time spent re-testing batches
Higher speeds & feeds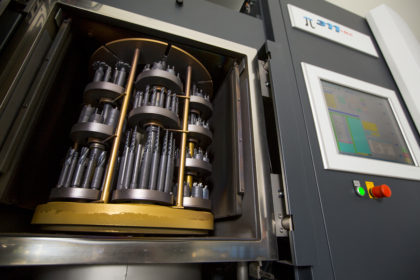 The benefits may vary depending on specific needs and industries. In addition to these long-term benefits, many companies also look to us for decorative and color-altering coatings for a greater visual impact. If you're looking for specific coatings, feel free to contact us and we'd be happy to help.